Meet Our Team
A denturist is an oral health care professional who has completed three years of specialized training in the fabrication or manufacture and fitting of dentures (sometimes referred to as false teeth).  A denturist surrounded by capable and competent team members is an oral health care professional who can help in restoring healthy eating habits, plus confidence and self-esteem, for their patients.
A Capable, Competent, and Caring Team
The team at Bajic Denture Clinic truly wants our patients to enjoy the types of foods that they want/like to eat rather than having to restrict any choices to items that can be chewed and swallowed without oral pain and discomfort.  This is also important from the perspective of maintaining a balanced and nutritional diet, as well as preserving the confidence to enjoy the social and interactive aspects of their lifestyles.
Striving to deliver on these goals for each and every Bajic patient, our team includes:
Nada Bajic
Owner-Operator
Nada completed a four-year dental technology program in Europe and three additional years of study in Canada at George Brown College.  Nada is an honour roll graduate of the George Brown School of Denturism, and she took the Provincial Board Certification exam in 2011.  Following two years of clinical practice, she opened the Bajic Denture Clinic in Midland in 2013.
---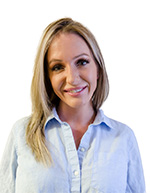 Lynn Pietrzyk
Lynn is originally from Richmond Hill, which is where she started working in the dental field over seven years ago. After moving to Simcoe area, Lynn has discovered all the charms of living away from the big city. In her off time, she enjoys spending time with her two young children and taking them to the Elmvale zoo to see all the animals
---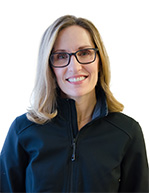 Shelly Case
Certified Level II Dental Assistant
Shelly has just recently moved to the area of Oro-Medonte. Originally from Sudbury, she brings 10 years of dental experience to the Bajic team. Shelly strives in making every patients visit to Bajic Denture Clinic a positive one.
---
Suzana Boskovic
Dental Lab Technician
Suzana comes from an extensive computer manufacturing background and has decided to change her career and become a dental technician. She has come a long way with her education and hands on techniques if fabricating dentures. Suzana is very happy to work in a team environment and is excited to bring back smiles to our patients.
---
Kirsten Hirtzbruch
Dental Technician
Kirsten brings 30+ years of experience to our team as a dental technician.  Trained in her native Germany, Kirsten recognizes that our patients may have apprehensions or worries about their denture needs, and her caring and considerate nature helps put their minds at ease.
---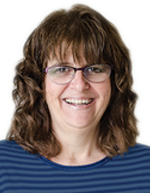 Shelley Trace
Certified Level II Dental Assistant
In 2015, Shelly moved to Springwater Township and joined Bajic Denture Clinic after working 30 years in a dental practice in Brampton. Her favorite part of the job is interacting with patients and assisting her co-workers to help patients achieve a happy and healthy smile. Shelly enjoys an active lifestyle with her family and friends.
---
Further to this emphasis on providing the utmost care for all of our patients, the Bajic team is committed to maintaining the highest standards of knowledge and skill within our chosen field.  As such, we regularly participate in professional training and educational seminars so that we may provide you with the best and most up-to-date care as possible.
Meet the team that can help determine the denture solution that is right for you – call the Bajic Denture Clinic today at 705-526-4041 or contact us to book your complimentary consultation.