Denture Care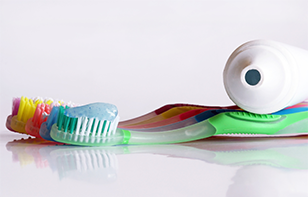 Most people will not think twice in terms of taking proper care of their vehicle.  They realize that their car is an essential part of their daily lives so they need it to be reliable every time they put the key in the ignition switch.  Therefore, they will book routine maintenance visits on a regular basis, and will not hesitate to schedule a diagnostic service appointment should they suspect that something more serious is amiss.
This same thought process should be used in terms of taking proper care of your dentures. Since they play such a vital role in your everyday activities, your dentures must be reliable each and every time that you eat, drink, speak, and smile.  Daily and annual maintenance will help ensure the levels of reliability and confidence that you need and expect to receive from your dentures.  
Extend the Life and Performance of Your Dentures
Although dentures will not last forever, regular maintenance will help extend their lifecycle and prevent unwanted and/or painful effects such as:
an improper fit
excessive wear
tissue irritation
inflamed gums
chewing difficulties
mouth sores
There are several steps that should be performed daily to properly care for your dentures:
clean twice a day with a denture brush to remove surface bacteria
remove dentures every evening and soak in a denture cleaner

advised – this soaking should be in room temperature water
caution – soaking dentures in hot water might cause them to warp
caution – dentures left out in the open air may also change shape

rinse thoroughly before placing dentures back in your mouth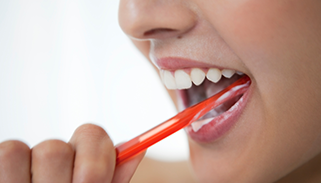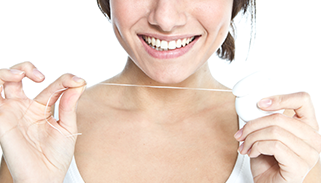 An annual check-up is also recommended to ensure that your dentures are functioning and fitting properly, and that you are receiving the maximum benefit possible.  During this visit, the Bajic Denture Clinic will provide the following services:
dentures will be professionally cleaned using an ultrasonic machine
dentures will be polished and returned to their original high shine
a full assessment to check for any abnormalities such as:

ill-fitting or worn dentures
mouth irritation, inflammation, or sores
Dentures that are well constructed should look natural and function appropriately for several years, provided that proper care and maintenance is performed on a daily and annual basis.
If you have questions concerning the fit, function, or care of your dentures, call the certified professionals at the Bajic Denture Clinic today at 705-526-4041 or contact us to book your no-obligation consultation.