Dental Services
A Full Range of Services with Satisfaction Guaranteed
Bajic Denture Clinic provides extensive dental services for a wide range of patient needs and personal or lifestyle preferences.  These services encompass various aspects of denture therapy within the spectrum of:

Manufacturing &
Fitting

Maintenance &
Repair

Protective
Devices
Whatever the need and regardless of your age, you can rest assured that our capable team at Bajic Denture Clinic has the skills and expertise to deliver the services you need with the level of satisfaction you deserve.
Manufacturing and Fitting
There are several different types of denture solutions that can be custom manufactured and fit to address your various needs and preferences as well as your budgetary considerations.  The Bajic team would be pleased to discuss any and all of the following options:
Full Dentures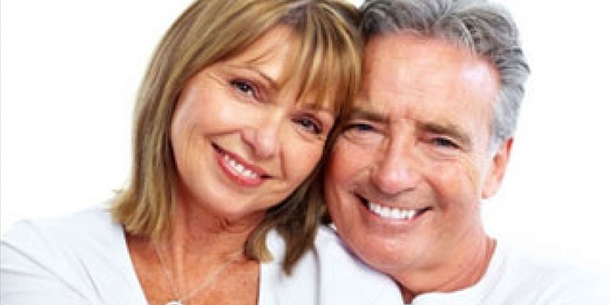 premium and high-quality dentures with customized/personalized aesthetics
these are precision dentures that give the natural appearance of actual teeth
provide the highest degree of comfort and confidence for denture wearers
aligned with bone structure to simulate natural movements of the mouth/jaw
Implant Retained Dentures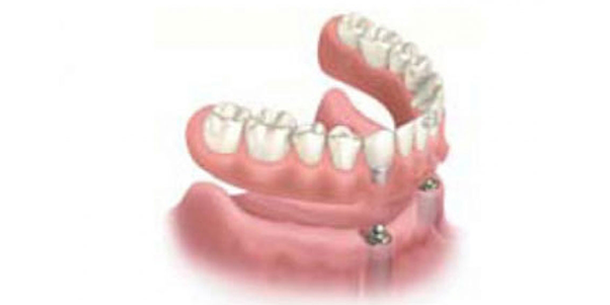 dentures are fastened to implants that have been secured to the jawbone
this type of denture most closely resembles the natural teeth
implants improve the stability and function (biting, chewing) of the dentures
process can be used to replace a single tooth or a completely toothless arch
Removable Partial Dentures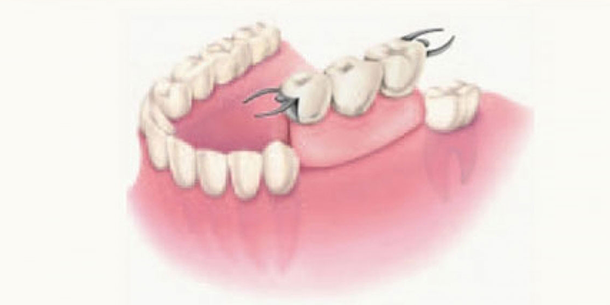 customized to replace one or more of the teeth and blend with the remaining teeth
help to restore natural appearance and to improve chewing and clarity of speech
may be constructed of metal plus acrylic components or an acrylic-only format
metal-acrylic partials are considered to be more hygienic and structurally stronger
Immediate Dentures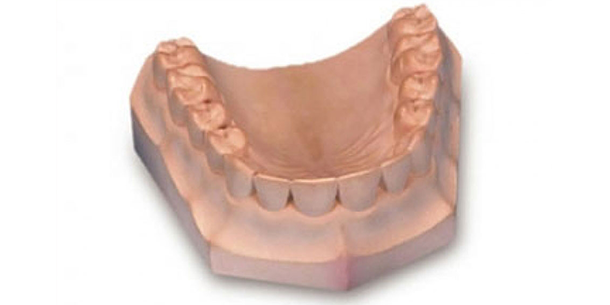 constructed to resemble the natural teeth when those teeth need to be extracted
made from an impression taken of the natural teeth before they are extracted
allow patients to have new teeth in place on the same day as the extractions occur
also serve as a protection for the extraction sites during the healing process
Maintenance and Repair
If your existing dentures are either broken, timeworn, or have become loose or ill-fitting, a full replacement of those dentures may not necessarily be the only course of action.  During a free consultation, we will assess the situation with your current dentures and determine which of the following options may be the best solution moving forward: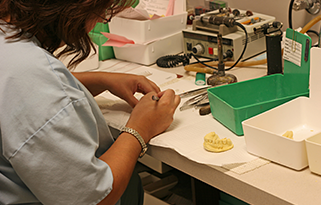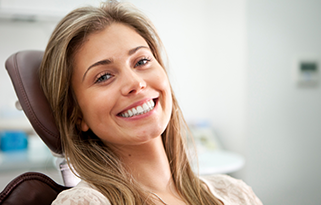 Rebasing
an entirely new base is made without adjusting/changing the denture surface
restores denture stability – patients will be without their dentures for 1-3 days
Relining
intended to compensate for any post-extraction shrinkage of the jawbone
re-establishes a snug fit by adding new material to the base of the denture
Repairs
primarily performed in situations where dentures are cracked or broken
one or more full replacement teeth can also be added to an existing denture
Recall Appointments
a yearly maintenance visit to assess the look and feel of your dentures
includes a professional cleaning, fit/function assessment, and oral cancer screening
Protective Devices
Bajic Denture Clinic will create customized solutions for the purpose of addressing and/or satisfying a specific need or recommendation.  Such solutions include:
The Soft Liner Alternative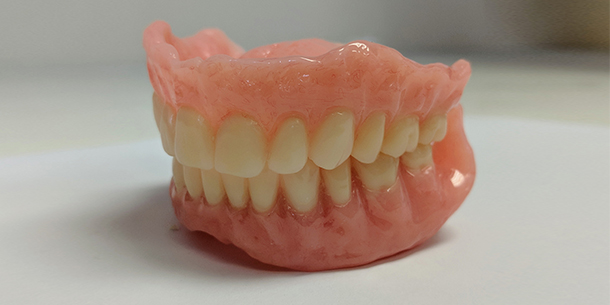 provides comfort and relief for individuals with severely receded or flat gums
consists of a soft cushion added to the base of the denture (thickness of 4 mm)
helps relieve mouth sores, gum inflammation, and tissue irritation/sensitivity
Mouth Guards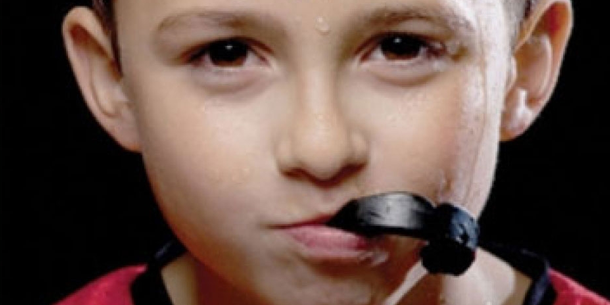 for people of all ages – protect teeth/mouth when participating in sports activities
consist of soft plastic and are made to fit comfortably over the upper teeth
can also offer protection for the tongue, lips, and cheek lining
Whether you require new dentures, replacement/repair of existing dentures, or a protective device, Bajic Denture Clinic can provide the dental service you need with your satisfaction guaranteed.  Call the Bajic Denture Clinic team today at 705-526-4041 or contact us to arrange a complimentary consultation at your convenience.