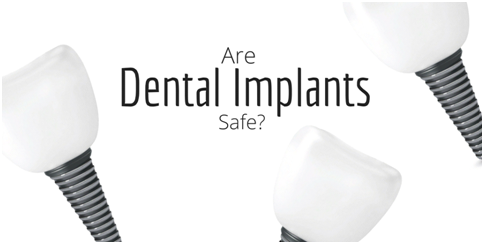 How Safe Are Dental Implants?
Despite huge advancements in the field of dental care, tooth loss is often still unavoidable because of injury, gingivitis, and tooth decay.  For decades, the only solution that could address missing teeth were dentures and bridges.
Nowadays, dental implants are widely available.
An In-Depth Guide to Dental Implants
A dental implant is basically a replacement root.  It offers a durable foundation for the permanent (fixed) tooth or a replacement tooth that is created to match the natural tone of your teeth.    It is created from titanium, which is a material that is generally accepted by the body.  The implants lock into your bone by attaching or fusing.
There are myriads of benefits that you can realize once you acquire the service of a denturist for a dental implant.  It is definitely more beneficial compared to traditional dentures.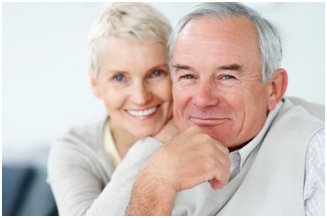 Advantages of Dental Implants over Dentures
Improve Your Appearance – Dental implants will definitely feel and appear like an authentic tooth compared to dentures which are artificial. They are also intended to fuse with the bone, which makes them permanent.
Enhance Your Speech – In case you are using a denture, there is a possibility that it might not fit perfectly and cause speech problems, such as mumbling. With the help of a dental implant, you will never have to worry about the implant slipping.
Added Comfort – Dentures may sometimes feel uncomfortable. Dental implants fuse with your bone, and it becomes a part of you.  It removes the discomfort that you normally feel when you use dentures.
Convenient Eating – When you are using a denture, there is a tendency that it may slip which will make chewing challenging. The implants work just like your own set of teeth. They virtually eliminate the worries and pain when you are eating.
Boost Your Confidence – Dental implants will bring back your lost smile and confidence. It will make you feel a lot better.
Optimized Oral Health – dentures sometimes require support in order to keep them in place. This can result in the reduction of teeth. 
In the case of dental implants, the nearby teeth will not be customized to serve as a support for your implant, allowing the remaining teeth to be intact.  It also improves the access in-between teeth, which ultimately improves your oral hygiene.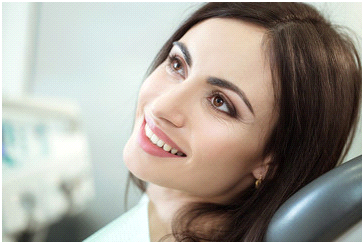 Dental Implants have been proven effective and safe in replacing missing teeth.  The titanium denture material is biocompatible – it poses no harm to our systems.  It is one of the safest procedures performed at a denturist clinic when performed by an authorized and experienced denturist.  According to the latest statistics, the success rate of this procedure is over 98%.
Aside from the benefits mentioned above, another thing that can help you settle on a decision is the convenience it offers.  You will never have to remove your dental implants.  It also eliminates the need for placing an adhesive to keep them in place.
Dental implants are totally safe especially in the hands of a professional and well-trained denturist who is deeply committed to providing you the best possible result in order to help you regain that lost confidence. 
Bajic Dentures is highly dedicated to providing this service to anyone, and we work hard to make this option available to everyone because we are aware of the health benefits.
Book an appointment or call our friendly staff, and they can answer any denture related question at Basic Dentures phone:
(705) 526-4041
for all your dental care related questions.
You can also send us a message through our online form. Click here.