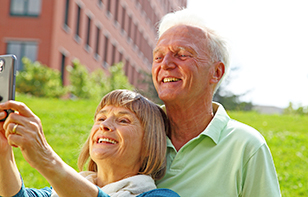 Your oral health plays an important role in your overall health. Dentures are a fantastic solution for missing teeth. Whether partial or complete, dentures can restore your confidence and make it easy for you to eat, speak, and smile as you would with your natural teeth.
If you are suffering from ill-fitting, worn, or damaged dentures, don't delay in getting them repaired or replaced. Contact the team at Bajic Dentures for denture services in Midland that are fast, professional and affordable. There is no need to suffer longer than necessary and risk causing damage to your jaw, oral tissues and overall health.
3 Reasons to Get Your Dentures Replaced Today
Here are three reasons you should not delay getting your dentures to fit, function and look their best:
Infection. Ill-fitting dentures can cause major issues in your mouth. From ulcerations to fungal infections, you may require more dental procedures to repair damaged tissues. If cost is a constraint that is causing you to put off getting properly fitted dentures, consider the mounting dental costs and procedures that may be required from extended use of uncomfortable dentures.
Long-term damage. Most people think a little discomfort is nothing to worry about. Unfortunately, there are serious risks associated with trying to appear 'tough' and enduring uncomfortable dentures. Serious damage includes bone shrinkage, which can be accelerated when chewing forces are not properly transferred to the jaw bone. Your bone will slowly be replaced by scar tissue, which can lead to major changes in your appearance and long-term oral health problems.
Diet. Those chewing issues will not only impact your bone density, but can also take a toll on your diet. If your dentures make it uncomfortable to eat crunchy foods or other textures, chances are your diet will begin to lack in fresh, raw vegetables and other healthy foods. Don't let your dentures dictate what you put on your plate. Instead, get a new pair from denturists in Midland. With fast repairs and a variety of denture services, you will leave feeling confident and comfortable with your smile.
Bajic Dentures offers expert advice and fittings to ensure your dentures are comfortable and prevent, rather than cause, oral health issues. We want you to live a full, healthy life and make sure your dentures support – and don't distract – from your daily routine. Contact us today to learn more about our comprehensive denture services in Midland and to find the new dentures or repair services that can provide you with relief. From consultations to new dentures and after-care, trust our experienced team of Midland denturists.
Why suffer with ill-fitting or uncomfortable dentures any longer? Call Bajic Dentures today at 705-526-4041 for denture services in Midland.