Why Removable Partial Dentures Could Be Right for You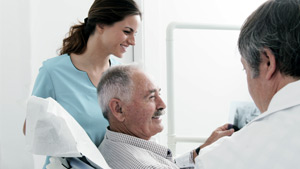 Tooth loss can be a frightening and difficult experience for many people. The change in appearance, pain and strange feeling in the mouth can leave you somewhat self-conscious and uncomfortable. Thankfully, there are plenty of options for replacing missing teeth. Here at Bajic Dentures, we have years of experience providing tooth replacement solutions for our patients. We are dedicated to finding the perfect solution for your missing teeth to get you smiling again.
Removable partial dentures are a fantastic option for those who have lost one or more teeth. Read on to learn more about this popular tooth replacement option or contact Bajic Dentures today for a personal consultation. We can guide you through the variety of full and partial dentures and find the tooth replacement solution that suits your mouth, lifestyle and needs.
Removable Partial Dentures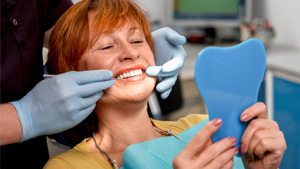 What are they? Removable partial dentures are made to replace one or a few missing teeth. They are made to fit your mouth and the unique location, shape, and color of your teeth. They are removable and should be cleaned nightly to keep your mouth clean and healthy.
What are the advantages? Removable partial dentures can be customized to match the appearance of your natural smile. You will be able to chew without discomfort and speak clearly with your dentures in place.
Why should I consider partial dentures? Sometimes the effects of a missing tooth take time to set in. A partial denture will prevent your natural teeth from shifting or drifting into the space left by the loss of a natural tooth. It can also help prevent the formation of wrinkles around the mouth, as it maintains the structure and support of your natural teeth in the mouth. The partial dentures will take some getting used to, but the custom fit and follow-up care offered by Bajic Dentures will ensure your mouth feels comfortable and the dentures are secure.
Not sure if removable partial dentures are the right option for you? Bajic Dentures can provide a host of dental services and tooth replacement options to get you feeling confident and your smile looking great. We are experienced professionals, dedicated to finding the right look, fit and solution for your dentures.
Visit us for a consultation to determine the right dentures for you and your lifestyle. Learn more about proper care for your dentures, and get a set of customized partial dentures that are comfortable and natural-looking.
Missing one or more teeth? Removable partial dentures may be right for you. Contact Bajic Dentures at (705) 526-4041 for more information about our removable partial denture services.